There's so much to love about winter—glistening beauty, outdoor adventures, indoor coziness. But if there's one thing we all really love, it's the END of winter.
a.k.a. Maple Syrup Season
Since I'm relatively new to syruping, I appreciate learning from social media groups. There you'll find tappers of every kind, from a single tree in their urban backyard to thousands in rural forests. You've got your traditionalists hanging buckets and your enterprisers stringing tubal lines. You've got your watchkeepers over heat-induced evaporators and your innovators pushing the process with reverse osmosis.

Me? I'm thrilled with my six taps drip, drip, dripping into old-fashioned buckets and I happily stoke wood into our even-more-old-fashioned, not-at-all-efficient, outdoor fireplace. Yet, I'm hinting to my engineering peeps that a home-fabricated RO system sure would be interesting.

When it comes to maple syruping, I'm definitely my own girl.
Speaking of Sweetness
In a recent workshop, I showcased Hilary Kearny, of Girl Next Door Honey. She's a savvy business woman and is brilliant in branding herself to her profitable customers. 

When I asked Hilary about her tactics, she admitted: "If I'm totally honest, I was mostly just celebrating my own freedom to make my business and branding whatever I wanted."

Celebrating your own freedom. Isn't that simply the best?

Running a business is like tapping for syrup: there are many ways to do it. But in the end, your business is YOUR business. Celebrate the freedom to make it whatever you want it to be!
---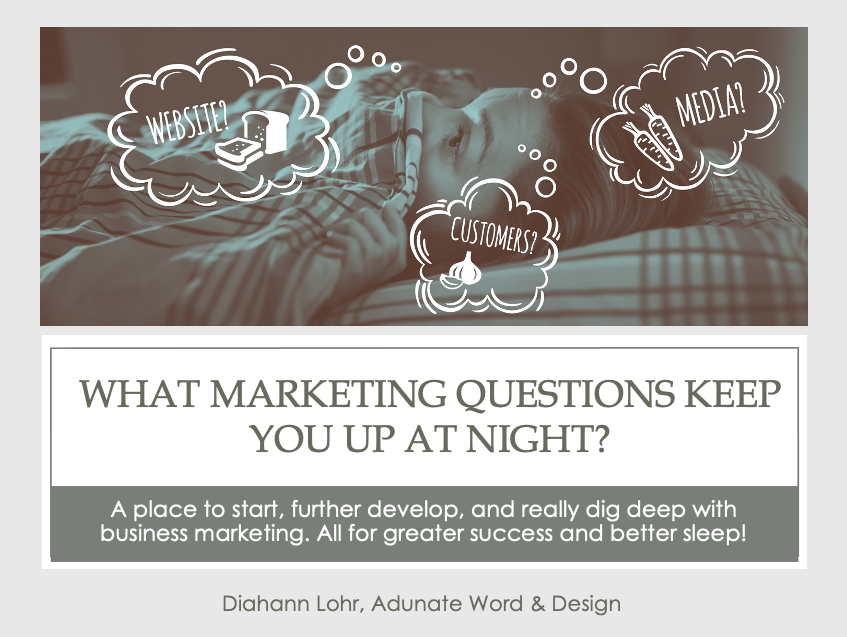 What I'm Working On This Month
As mentioned above, I recently presented a marketing workshop for the Women Food & Ag Network (WFAN) for its "Stories that Sell: A Robust Communications Toolkit for Sustainable Ag Farmers and Ranchers."
Be sure to follow WFAN for upcoming podcasts, videos, webinars and handouts. 
---
What I'm Tuned In To This Month
---